SO very excited to FINALLY be headed to bring our little man home!!! Thanks Adoption Airfare for getting us such a great deal on our airline tickets!! Can't Wait to see my BOYS!
CANT THANK YOU ENOUGH!!!! Im not kidding. You are the best and I already have told everyone about you and will continue to do so!!! Love ya lady!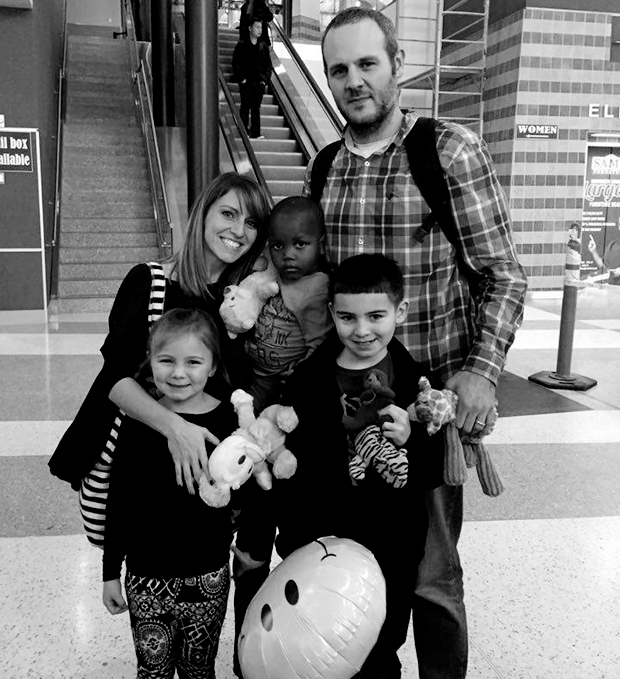 PRAISE THE LORD!!!!!!! THE FAMILY WITH THE SON NEEDING TO LEAVE FOR SURGERY GOT THEIR EXIT LETTER AT THE LAST POSSIBLE MOMENT!!!! They are at the hospital getting his last dose of medicine before the flights. He is stable to fly but there will be a mad dash to make their flights. PLEASE PRAY THEY MAKE THESE FLIGHTS!!!! Two miracles down and one to go!
TESTIMONY TIME!!! Just this week, we had a mom call to let us know she was ready to come home from Ukraine and needed flights for a really close departure date this week. All I was finding was around 1700 per ticket for the exact date she needed. So, I set it up and she was going to go with it if that was all there was. We continued looking and I had one of our agents checking on this and he came back with an option that was almost 1000 cheaper per ticket!!! SO, I set that one up instead, and she BOOKED that flight and was almost in TEARS that we were able to help her with her tickets home and get her such a great fare. PRAISE THE LORD!!!! I am so thankful for our team of agents behind the scenes, who keep looking until we find the best fares for our families. THANK YOU!
MY HEART JUST BURST INTO TEARS OF JOY!!!! COOPER AND HIS FAMILY ARE ON THEIR WAY HOME!!! THIS IS A PHOTO FROM TODAY IN LONDON WHERE WE HAD THEIR FLIGHTS ARRANGED TO HAVE THEM MEET IN LONDON, (COOPER FROM THE HOSPITAL IN SOUTH AFRICA AND MOM AND TWINS FROM UGANDA) ALL TO ARRIVE HOME TOGETHER!!!! THIS IS A MIRACLE!!! OH LORD, YOU ARE SO AWESOME!!! TEARS OF JOY FOR THIS AMAZING MIRACLE AND HOW GOD ALONE CAN HEAL AND BRING FAMILIES TOGETHER. REJOICE!!! HE HEARD AND HE ANSWERED. BLES