THANK YOU SO MUCH FOR VISITING US HERE AT ADOPTION AIRFARE!
We are a Christian Travel Agency, providing missionary and HUMANITARIAN AIRFARE for missionaries and adopting families all over the world! It is our JOY to serve adopting families with ADOPTION TRAVEL, and we also provide DISCOUNTED AIRFARE for MISSIONS TRAVEL as well. We are also known for the missionary flights we offer through Cheap Missions Trips. Our sister website for missions and group travel is www.cheapmissionstrips.com. We have been serving missionaries and adopting families since 2008 and have grown to be devoted to serving more and more adopting families through the years and through customer satisfaction reviews and word of mouth. It has been such an honor for us to see the Lord bringing families for us to serve from all over the world! It is our hope that this website will provide a resource of helpful information and travel tips to help our adopting families that we are serving right now, and those who we will be serving in the future with their ADOPTION TRAVEL needs.
We also serve our adopting families with HERITAGE TRAVEL, and it is always such a joy for us to see our families return to bring their child back to their home country. Our most important resource that we provide beyond travel assistance, is prayer for the families that God brings to us to serve with their travel. We have been so blessed to see the TESTIMONIES of how GOD is moving mountains for the families we serve, in helping them to bring their children home from all over the world. This is more than a business for us, this is our great honor and JOY to be serving families every day with their flights and travel needs. We take pleasure in helping with seat assignments, and all of the little details that you will need when you are traveling for your international adoption.
We look forward to serving you soon!
~ Kevin Lovell and Tabitha Lovell, Owners & International Travel Management Team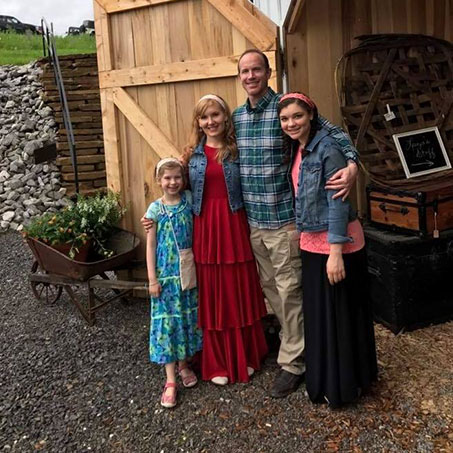 Kevin and Tabitha Lovell
Kevin and Tabitha Lovell are the Travel Agency Owners of Adoption Airfare. They share a heart for Missions, Adoption, and Orphan Care. They have been involved with Orphan Care and Global Missions in both Uganda and Ireland. Their mutual love for Missions and for